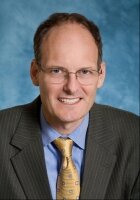 Dear Colleagues,
Thank you for joining AlliantConnect! I'm happy to provide you with a streamlined avenue for accessing CSPP news and opportunities. As CSPP graduates and mental health professionals, you are and continue to be inspirational leaders, practitioners, advocates, and scholars addressing the great challenges affecting our societies and cultures around the globe. I look forward to long and meaningful collaborations and friendships with you all.
All the best,
Morgan T. Sammons, PhD, ABPP
Dean, California School of Professional Psychology
Check the Career Services page regularly--as opportunities come my way, they are funneled directly to this site.
Latest News Postings from the Dean
Click here to see Dr. Sammons' latest postings by liking the CSPP Dean's Facebook page!

Samples of older postings:
February 2009: CSPP Hong Kong students and faculty to present at the 2009 APA convention
February 2009: The CPA Division 1 Creates a Section for Psychoanalytic Psychotherapy
February 2009: The CSPP MHSA Fellowship Program at Alliant
Read the latest CSPP news circulating the internet.