Welcome to the Alliant Connect Career Center!
Exclusive career services are now offered through Alliant Connect!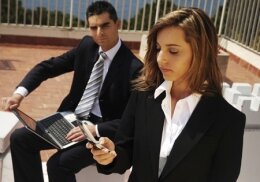 Post resumes, find an internship, or search for job opportunities through our secure Career Center! Our goal is to be the first choice and best career site available to our valued alumni and students. To achieve this goal, the Alliant Connect team are diligently working to establishing relations with businesses worldwide looking for student internships and to recruit our graduates.
Alliant International University strives to ensure you make the most of your career, whether you are just starting out, or considering a change from your current job!
Alliant International University Alumni and Students:
The Alliant Connect Career Center is a free service that connects experienced alumni and students with employers seeing our outstanding job applicants. To both protect your privacy and ensure your information is secure, membership and registration are required to utilize these services.
Employers:
Can post, or request to be posted, job openings and search the resume database for experienced alumni and students looking for internship experience. Registration is both free and required. The resources provided within the Alliant Connect Career Center is designed to help alumni and students prepare for their career endeavors and to help you, the employer, find the right applicants for your job openings.